Preparatory meeting with your midwife free of charge
Austrian "infant health pass" examinations include not only medical exams but also consultations with a midwife between weeks 18 and 22 of your pregnancy. In this hour-long meeting, we answer all important questions about pregnancy, childbirth, childbed and breastfeeding. The invoice has to be paid by you and Austrian Public Health Funds will refund 100%. Please contact your preferred midwife directly for an appointment.
Sessions for birth preparation
To prepare for the challenges of pregnancy and childbirth, we offer especially designed consulting sessions for parents-to-be.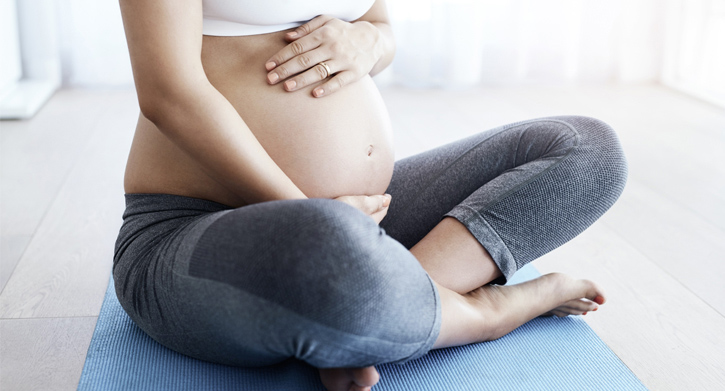 Acupuncture and Kinesio taping
Acupuncture is able to regulate and harmonize body functions. During pregancy it can help to:
nausea and vomiting
edema
pain
during childbirth preparations, in order to facilitate the opening of the cervix
moxa treatment in case of breech presentation for turning the baby
After birth acupuncture helps to breastfeed and facilitates involution
Kinesio taping is known from professional sports. The female body also effects peak performance during pregnancy. Muscles, ligaments and nerves are subject to high stress levels. The elastic cotton tapes relieve and also support the affected areas.
Ideal development for your baby
Healthy and balanced alimentation during pregnancy is the best basis for your baby's health. The team of nutrition counsellors at Rudolfinerhaus is happy to advise you and offers individual counselling sessions about correct alimentation while pregnant, breastfeeding as well as during your baby's first year of life.