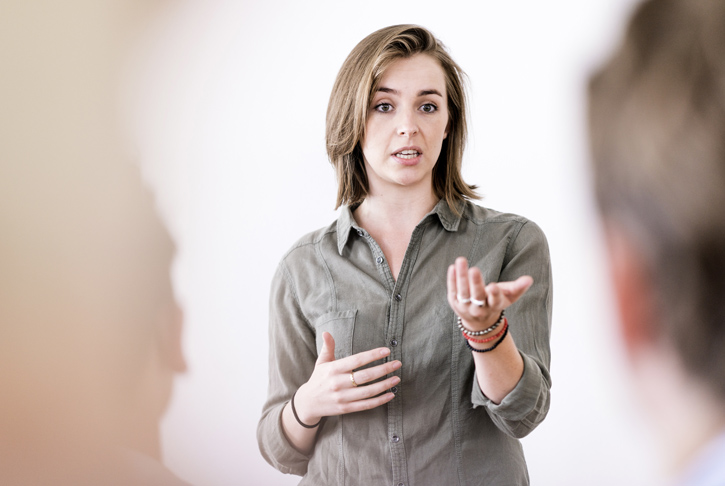 The clinical and health-psychology team at Rudolfinerhaus complements our range of medical, nursing and therapy services in providing a holistic therapy concept. We are available for all hospitalised patients and their family members at our hospital. You may also take out-patient individual sessions.
What we can do for you
Clinical-psychological diagnosis & treatment,
such as psychological and psychosomatic complaints, psychological stress due to a disease or chronic pain
Neuropsychological diagnosis & therapy
Psycho-oncology (psychological counselling and accompaniment for cancer patients)
Crisis intervention, in connection with (chronic) disease, pressing life problems & psychosocial situations
Health psychology-based diagnosis & treatment, such as lifestyle changes, analysis of eating behaviour, relaxation therapy, stress management
Focussed psychotherapy
Counselling for relatives
Depending on individual needs, the treatment includes methods of behavioural therapy, Gestalt therapy, person-centred therapy developed by Rogers, hypnotherapy approaches such as trauma-specific concepts.
In a detailed preliminary diagnostic interview, the psychologist first addresses acute symptoms and then works on the physical and mental aspects with you. In the counselling interviews that follow, therapy interventions are first used to ease the burden and then stimulate reflection so you can process your current life situation better.
Neuropsychological diagnostic assessment
Neuropsychology is a branch of clinical psychology and is concerned with the diagnosis and treatment of brain function disorders, such as dementia or related to mental illnesses (depression, fear- or compulsive disorders, post-traumatic stress syndrome, eating disorders, alcohol or drug abuse).
We offer you a comprehensive diagnostic investigation by selection and application of science-based test methods which are available for outpatients as well.
If you have questions concerning the contents psychology, please feel free to contact
Sandra Oetsch
Clinical and health psychologist
Sworn and judicially certified expert for Clinical Psychology
Psychotherapist (Behavioural Therapy)
T +43 1 360 36-6050, s.oetsch@rudolfinerhaus.at
For making appointments please contact the Private Outpatient Department.