Best conditions for your recovery.
Feeling well helps getting better. At Rudolfinerhaus, that is why you reside like in a luxury hotel.
5-star apartments
In the private and semi-private apartments at Rudolfinerhaus, you will feel like in a 5-star hotel. Spacious apartments planned based on modern building biology. Modular cooling and underfloor heating allow you to regulate the temperature according to your wishes. Nutwood furniture, soothing colours and a modern, functional design provide a cosy environment. The generous verandas allow you to enjoy fresh air and sun.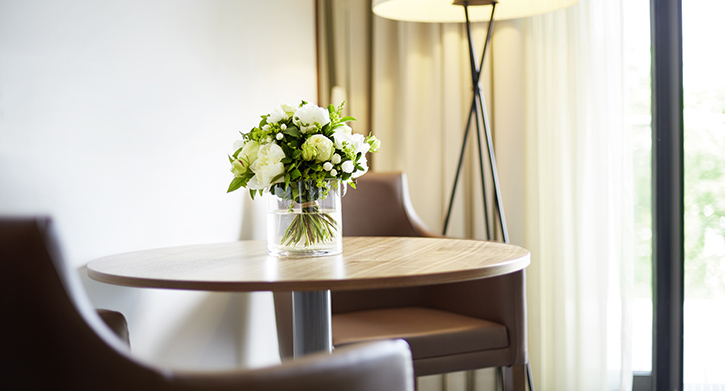 Our park. Your luxury. Your health.
The view over our 5.000 sq. meter park or to the skies over Kahlenberg – our rooms offer a spectacular panorama. The historic garden full of old trees invites to stroll or relax.
Service like in a luxury hotel.
Our hotel team provides room service at a premium level. Breakfast à la carte, special wishes and your daily newspaper delivered to you. Our highly trained hotel staff fulfils your every need. We take care of any additional wishes such as hairdresser, manicure or pedicure or even hotel rooms for your visitors. Our reception desk is available 24/7.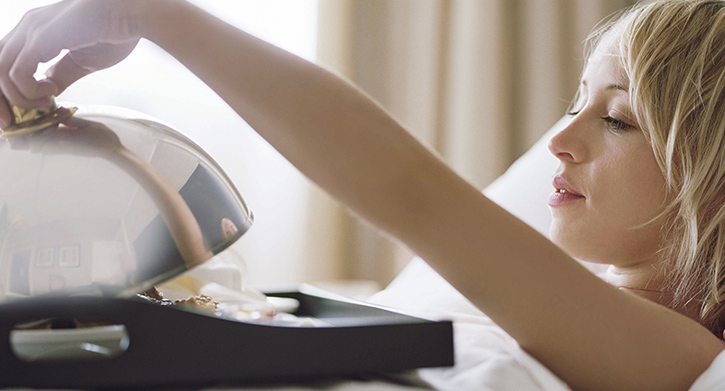 À la carte restaurant
You find our à la carte restaurant directly in our lobby. It is open daily. There, you also find a shop for magazines and books as well as personal goods, sweets and drinks.