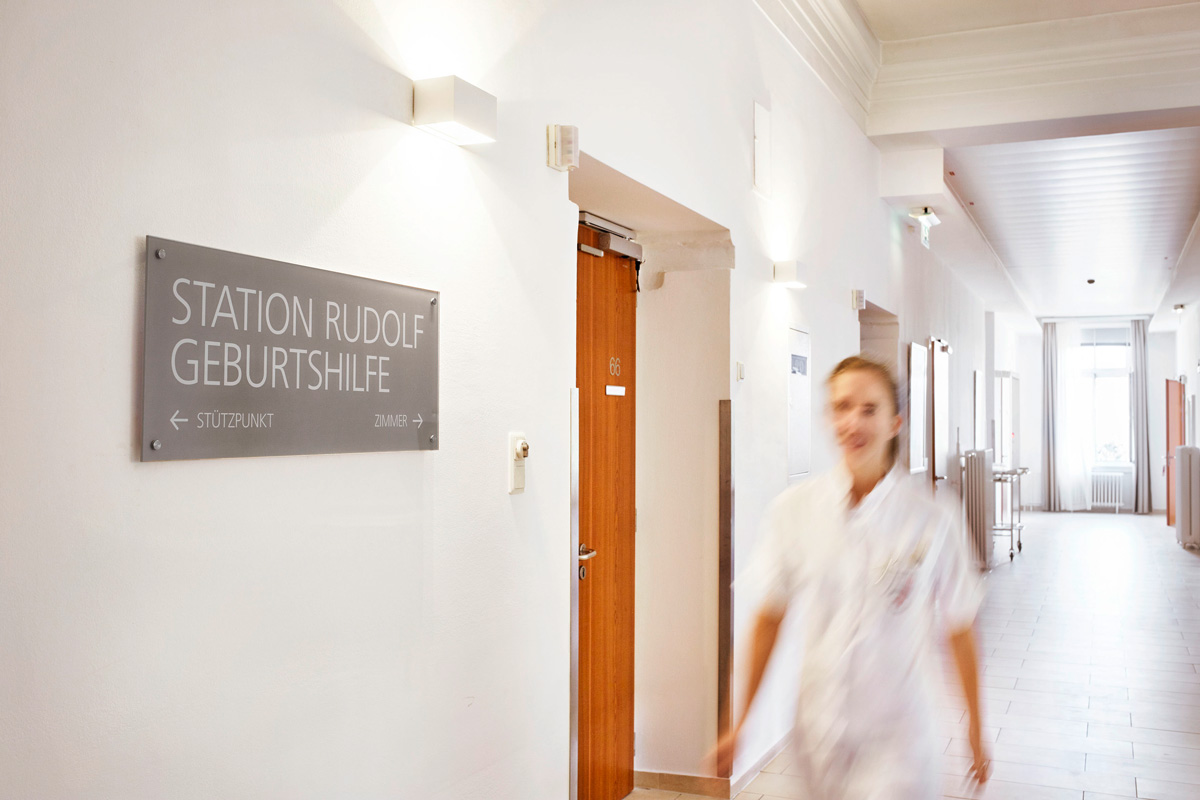 Registration for childbirth
You can register by using our online form.
Cost transparency is important.
Please see the paragraph "prices without private health insurance" below for detailed information. To avoid stress and waiting time on the day of your admission, we recommend to transfer the due amount 1 to 2 weeks before your schedules birth date.
Private health insurance
If you have private health insurance, the basic cost of your childbirth will normally be covered in a semi-private apartment. Please check with your insurance company about coverage details.
Private or family apartments

If your health plan covers semi-private accomodation, you can still upgarde to a provate or family room by paying a surcharge. A private room can be used as a family room for your partner to stay over night. Breakfast for the accompanying person is included.
You do not have private health insurence yet but are interested in one?
Private health insurance by Merkur
For detailed information about private health insurance for your childbirth click here.
Privatpatient.at
With privatpatient.at you can contract private health insurance even when you are already pregnant. Insurance will then cover all expenses for pregancy and childbirth without additional cost or waiting time. Please call the team of PRIVATpatient.at at +43 (0)1 961 9173 get information online accessing www.privatpatient.at. You will receive your individual proposal on the following working day.
Prices without private health insurance.
Should you only be covered by one of the Austrian public health funds or do not have Austrian insurance at all or a private health insurance please click here to see detailed prices and flat rates.
Prices with coverage by a Austrian public health fund
Prices without coverage by a Austrian public health fund