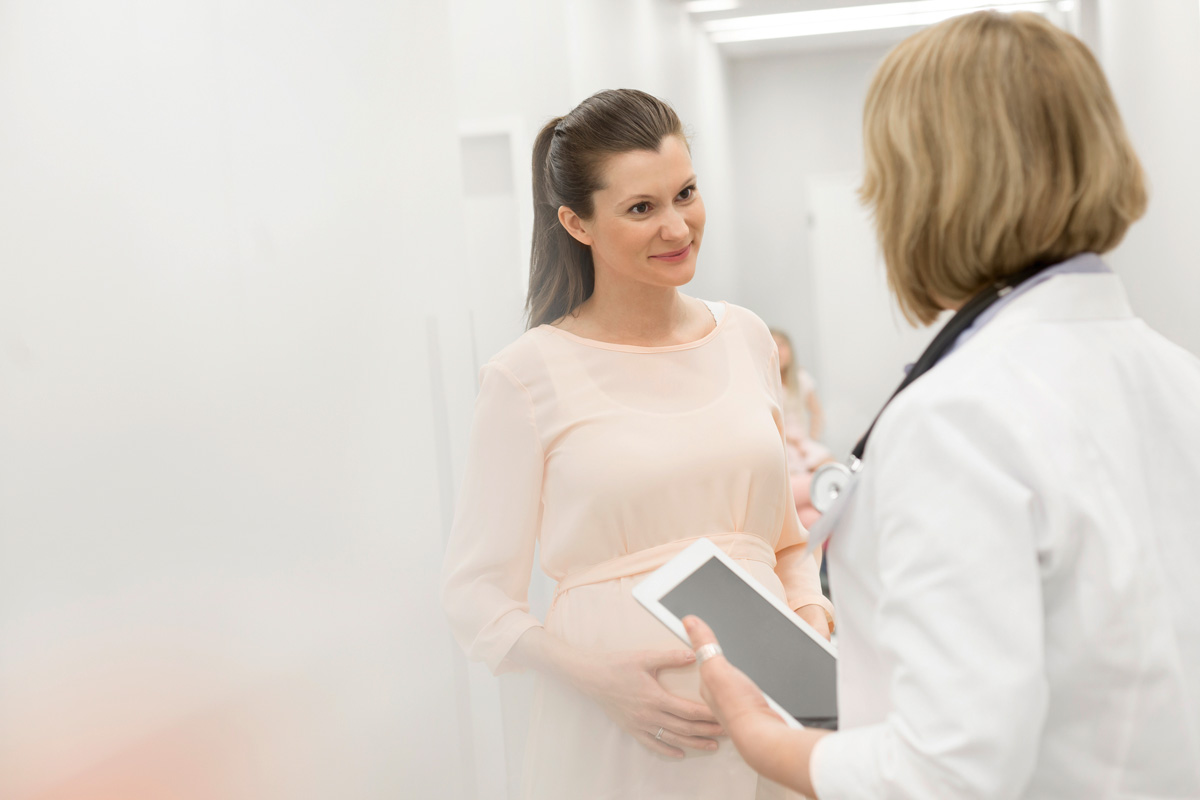 Before childbirth
No matter if you prefer natural birth, outpatient or painfree birth, our teams of midwives, anaesthesists and paediatric nurses is at your disposal 24 hours a day and meets your every wish. At Rudolfinerhaus, you are in the best hands from the beginning of your pregnancy. We offer examinations within the parent-child protection programme such as gynaecological examinations, laboratory tests or ultrasound. We take our time to answer all your questions reliably.
Our team imparts their knowledge about all important questions you might have about the adventure that lies ahead. We also offer additional services such as acupuncture for your discomforts during pregnancy, nutrition counselling, breastfeeding advice, aftercare, postnatal exercises and baby massage.
We speak your language.
English, French, Italian or Spanish, our midwives and doctors speak many languages und can easily communicate with pregnant women who do not speak German. For other languages we offer third party translation.
Have a look for yourself.
Before you decide to have your baby at Rudolfinerhaus, it is important that you get to know us and get answers to your important questions. Get a feeling for our experience of more than 100 years, our expertise and safety measures, the personal and highly qualified care and the soothing family atmosphere. Do you want to visit the obstetrics ward at Rudolfinerhaus personally? Make an appointment for a free and not binding personal tour! We are looking forward to meeting you.
Registration for childbirth
Childbirth is possible starting with the end of the 36th week of your pregnancy. Should childbirth occur earlier than planned, it must take place in a hospital with neonatal facilities (i.e. Vienna's General). Should you decide to have your baby at Rudolfinerhaus we look forward to your registration – please use the form below.
You can choose between a semi-private or a private apartment when making your reservation.