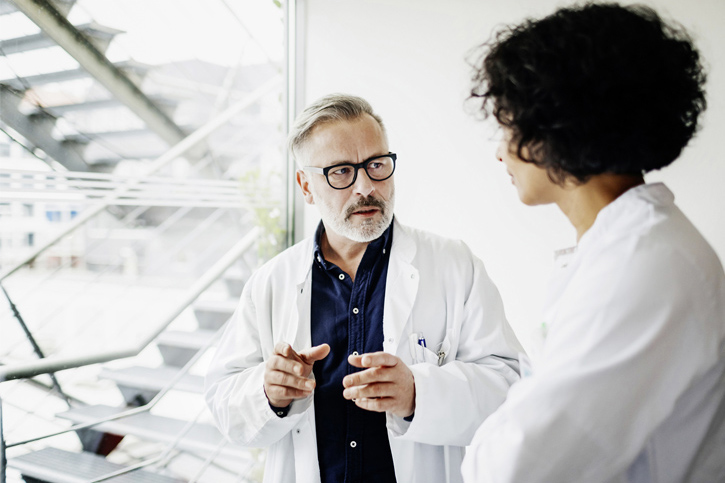 Internationally renowned doctors.
At Rudolfinerhaus, only the top specialists in their fields will attend to your needs. Many are university professors with access to the latest medical findings and methods, all used for the best treatment available of our patients, at surgery, therapy and medication. All our specialists are working together with each other and international colleagues at a permanent basis. Our tumor boards are a good example: Specialists of various fields work together to develop the best and made-to-measure therapy for you!
All specialist are at your disposal.
Expert physicians from all fields can be called upon to consult on your health at Rudolfinerhaus. We will happily organize all examinations as well as appointments from Diagnostic Imaging to nutrition counselling.
The best care for you.
We offer you an interdisciplinary approach in nursing. Nursing specialists, nutrition counsellors, physical therapists and psychologists work together to consider all aspects of diagnosis, treatment and rehabilitation.
Safety at all times.
At Rudolfinerhaus, we are prepared at all times: for your safety, general physicians with emergency training and anaesthesiologists are on duty 24/7.