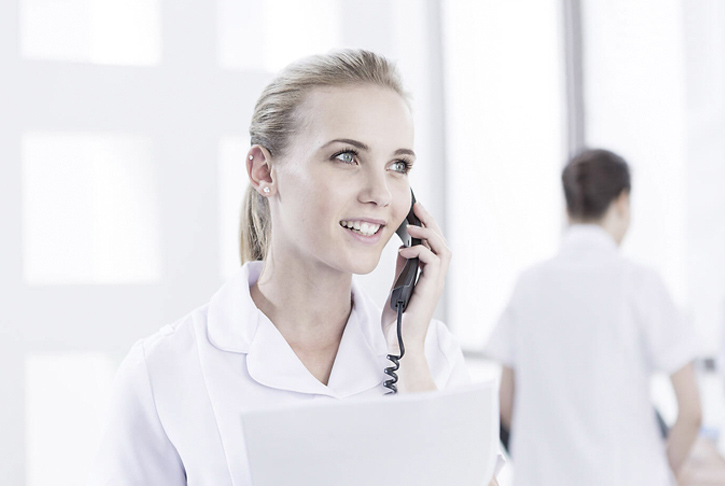 All appointments within one week.
In the department of Diagnostic Imaging at Rudolfinerhaus appointments are available promptly and there are no waiting times.
Computer tomography (CT): 2-3 days
Magnetic resonance imaging (MRI): 1-3 days
Shoulder, hip, knee, cervical spine, lumbar spine
Magnetic resonance imaging (special examinations): 5-10 days
(as of April 2022)
Benefit from our callback service
To make an appointment, please call us from Monday to Friday between 8 a.m. and 6 p.m. Should our lines be busy, opt for our callback service. See instructions below:
stay in the line to listen tot he announcement of the callback service (around 4o seconds)
press 1 during the announcement
wait until your choice was confirmed (only ths way your choice is saved!)
we will call you back as soon as possible
Prompt and reliable appointments.
You can be sure to get prompt and reliable appointments at Rudolfinerhaus.