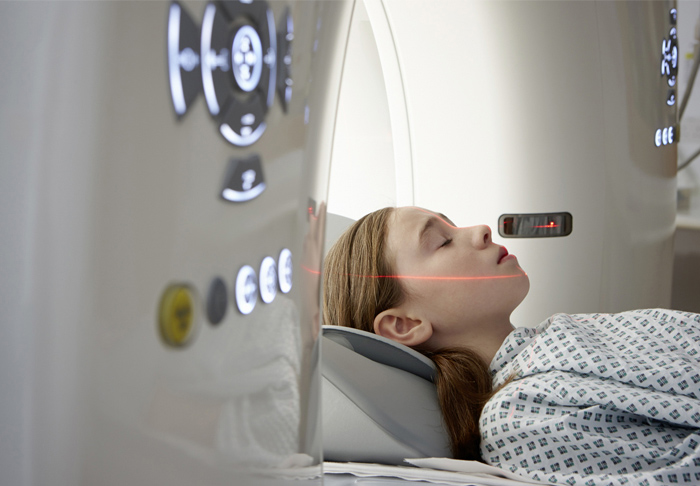 Our department of Diagnostic Imaging offers all diagnostic procedures of all body parts, organs and blood vessels using most modern equipment.
Computer tomography (CT)
Magnetic resonance imaging (MRI)
X-ray
mammography as well as biopsy and pre-operative labelling
ultrasound diagnostics including colour duplex sonography of blood vessels
bone densitometry, DEXA
interventional radiology
interventional pain treatment (targeted anaesthetization for neuropathic pain in the spine or disk prolapse)
Second look
We offer outpatient CT and MR examinations as services billed to your public health fund. All other exams must be paid by patients themselves.
X-ray, ultrasound and mammography are also available in Radiologie Oberdoebling, and can be billed to all Austrian public health funds. For appointments and more detailed information, please contact Radiologie Oberdoebling directly.