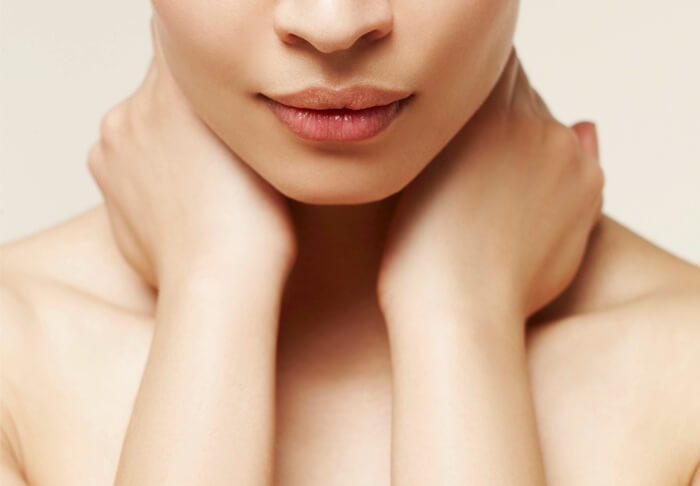 At Rudolfinerhaus, thyroid surgery is complemented by nuclear medicine diagnostics (scintigraphy), special laboratory analyses and a range of specialists such as endocrinologists and ENT specialists. A number of thyroid specialists are available for diagnostics as well, be it of the function of the thyroid or in case of changes like nodes or tissue growth.
Through a comprehensive interview about your symptoms and medical history, your doctor can define the most efficient diagnostic procedure. Rudolfinerhaus offers extensive thyroid examinations on premises: Specific laboratory analyses with results in up to 2 hours, ultrasound, CT and nuclear medicine diagnostics (scintigraphy). Scintigraphy shows tissue changes and the specific characteristics of possible nodes. A puncture of tissue samples shows the necessity for surgery. Not all thyroid disorders require surgery, many can be treated and controlled by medication.
Thyroid surgery requires top precision
Thyroid surgery is done through a small transversal cut on the front neck which can be sized differently according to the type of surgery. Near the thyroid, sensitive nerves (i.e. nerves of the vocal cord), the carotid artery, the tracheae and delicate nerves are located which have to be preserved. The procedure itself is done by microsurgery using magnifying glasses. It requires high precision and an experienced surgeon. The nerves of the vocal cord are constantly monitored by neuromonitoring during the entire procedure. Should irregularities appear, the surgeon can postpone the surgery of the second thyroid lobe when nerve functions are normalized Thus, the highest safety for the patient is guaranteed at all times. At Rudolfinerhaus, most modern surgery equipment prepared for microsurgery is available. Tissue samples are histologically analysed even during surgery to determine a possible malignancy. A cosmetic suture disappears almost completely after surgery and does not require removal of seams.