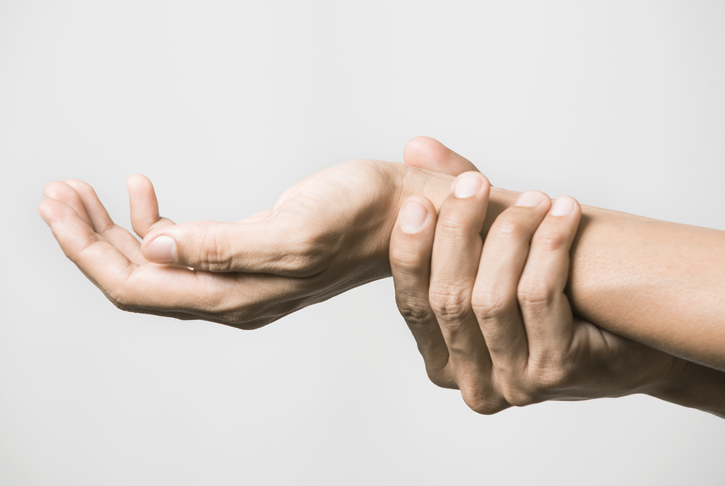 Hands are highly complex biomechanical organs. Bones, tendons and ligatures are finely tuned. Additionally, many fine nerves facilitate sensing and fine motor skills. When something is out of order, we notice the importance of our hands. Rudolfinerhaus specializes on conservative and surgical treatments of the wrist joint and hand injuries.
In case conservative treatment is not sufficient, top specialists in hand surgery perform the necessary procedures. They are specialized in acute treatment and also secondary reconstructive surgery of bones, joints, nerves and tendons.
Quick and highly specialized diagnostics
Problems of the hand, wrist or forearm are easily diagnosed at Rudolfinerhaus. All radiological examinations such as x ray, MRT, CTI and high resolution ultrasound are available at Diagnostic Imaging. Neurological symptoms such as numbness or tingling in the hands or loss of strength require early diagnostics to avoid lasting nerve damage. Neurological examinations such as measurement of nerve conduction velocity (NCV) and electromyography are possible at our Private Outpatient Clinic. We cooperate closely with other specialists to check possible rheumatic or osteoporotic conditions.
These diseases are treated conservatively or surgically as an outpatient, in the day clinic or during an inpatient stay:
Treatment of bone fractures and sports injuries
Tendon injuries and overload
Nerve compression syndrome (i.e. carpal tunnel syndrome)
Trigger finger
Morbus Dupuytren
Rheumatic and degenerative diseases (arthrosis)
Hand tumors
Neuromuscular contractions
Infections
Morbus Sudeck
Congenital malformations
Specialty hand surgery
A Rudolfinerhaus, top specialists with special training in hand surgery are at your disposal. They perform open surgery as well as minimally invasive hand surgery. To treat injuries or other diseases of the hand effectively, specialists in 3 fields work closely together: traumatology & sports traumatology, orthopaedics and reconstructive surgery. Their competence is to heal different problems such as bone fractures or severed tendons, nerves or blood vessels by an interdisciplinary approach. Physical and occupational therapy complete the process. Thus we can avoid almost all secondary effects and provide complete healing.
Physical Medicine & Rehabilitation is also available for outpatients.